Regular price
$80.00 USD
Sale price
$80.00 USD
Unit price
per
Sale
Sold out
Sakurai Hana Dakimakura / Body Pillow Cover. Very huggable…give her lots of cuddles!
Illustrated by: Yeejchan
ONLY the full size cover 150x50cm is included (no filling).
Full Size Dakimakura - $80
Size: 150x50cm
Material: 2 way tricot
Double sided

2 Way Tricot- Adjacent parallel yarns are interloped to yield this warp-knit fabric, tricot. The tricot fabric produced is very soft, smooth, wrinkle free and elastic in nature. It is for this reason that tricot is often used in the manufacture of lingerie items. 2 Way Tricot is widely regarded as the best dakimakura fabric there is, because of its texture, durability and feel. It is an extremely soft fabric and is therefore a preferred hugging companion.
Share
View full details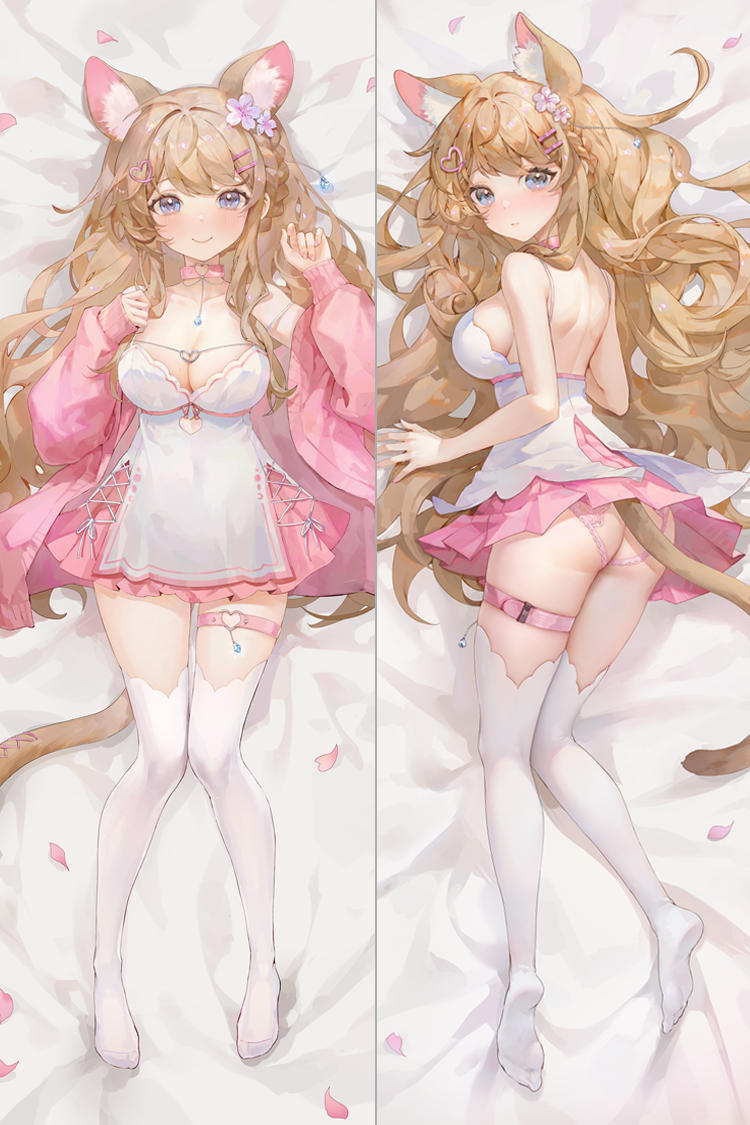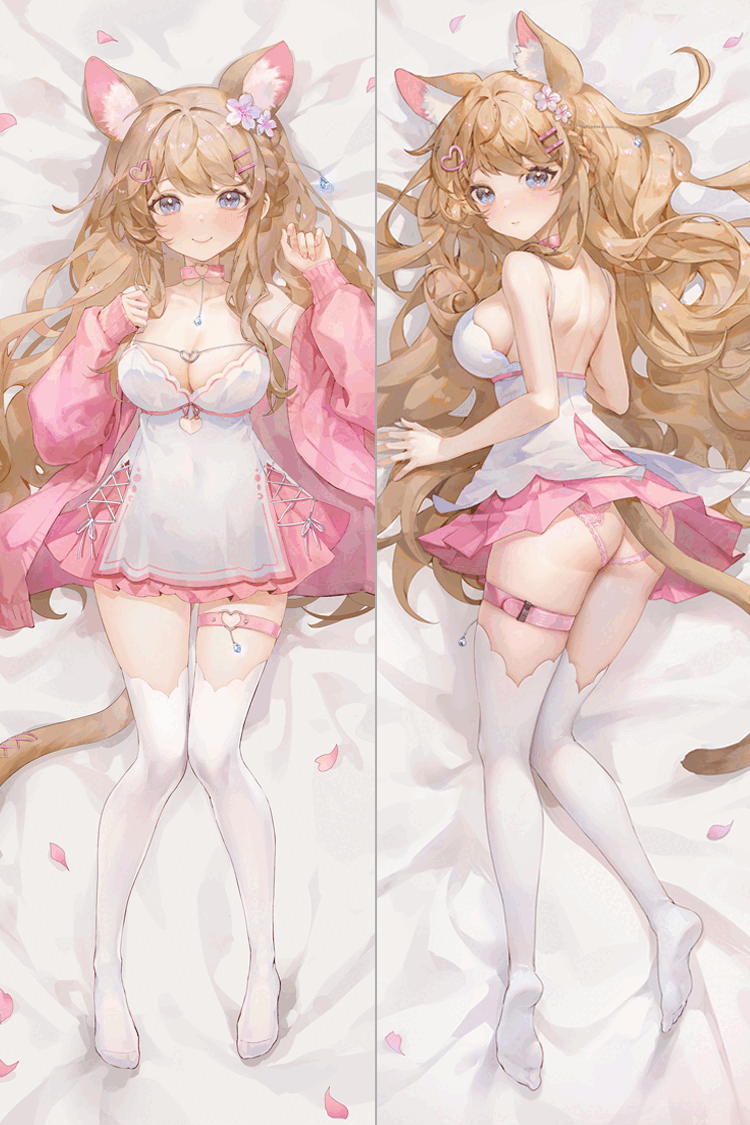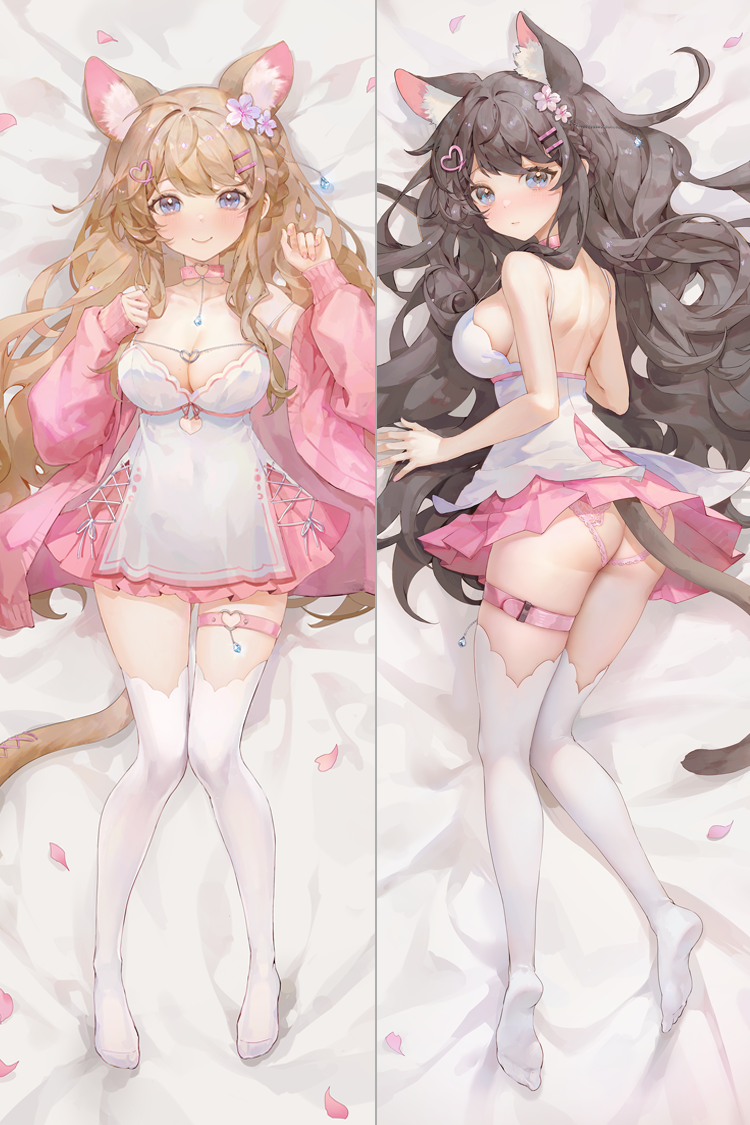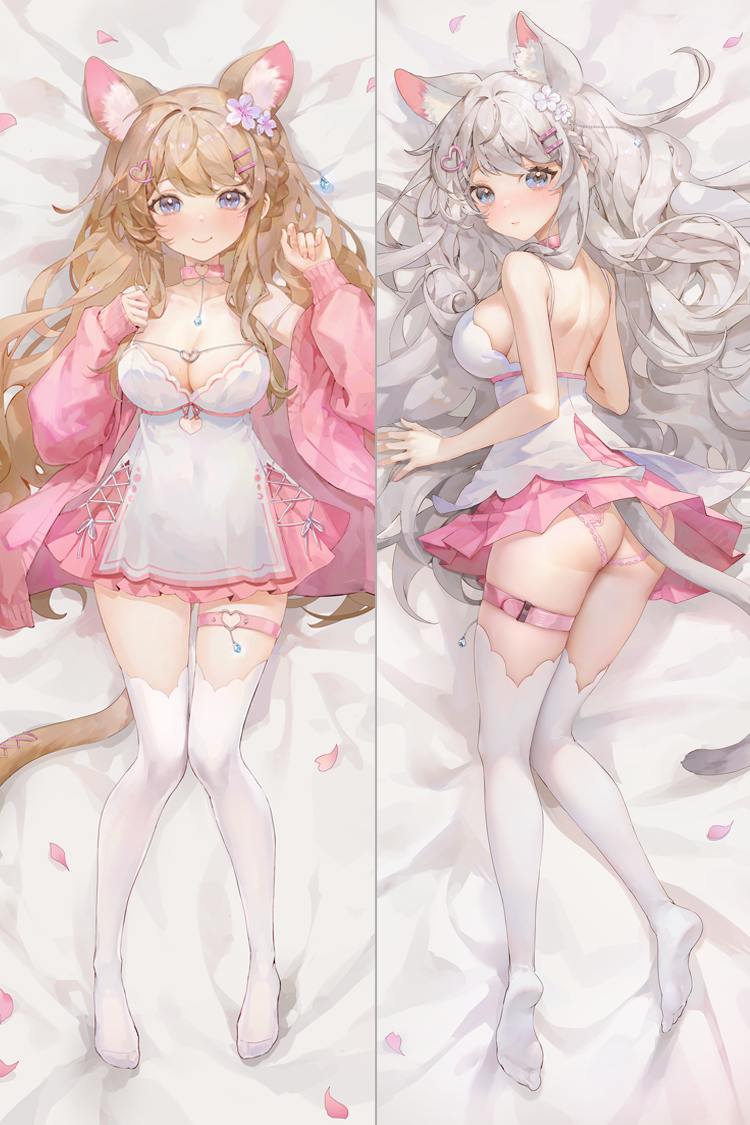 Outstanding dakimakura
The texture is so soft, 2 way Tricot is such a great fabric felt like the New 2 way Tricot fabric, so I was even was more impressed. The design is cute, Hana's model is a fantastic. Completely worth it.
Worth every dollar
It's so cute I don't actually want to use, but I do anyway cause cute.
God-Tier Cuddles
The art on the cover is beautiful and colorful. It makes use of most the space of the daki, and I like that the cat ears are pretty close to the corners. The two way tricot is amazingly soft to the touch. I couldn't believe it. The flexibility of the fabric also really brings out the softness of my pillow as it is not taut over the pillow. It fits well though, and was easy to slip over. I am a very happy clam.